How we help B2B Teams
Place Your Brand in the Spotlight
We know you have big dreams – and we help you to get there faster and with elegance through the drive of our transformative, full-service marketing agency. Steele Social Media (SSM) crafts award-winning digital marketing campaigns for B2B businesses to drive results and awareness. Our clients turn to us for accelerated impact and premier customer service.
Campaign management

Drive an omni-channel marketing funnel that produces results.

Social Media Marketing & Advertising

Don't just execute. Produce game changing business demand.

Outsourced marketing

Increase sales velocity and cut through the noise with our full-service experts.

Content production

Engage and compel your audience with expertly crafted content paired with professional design.
Our Skills
Design and drive the perfect B2B marketing campaign for your business.
B2B
Or as we like to say, people to people. We help B2B teams shorten sales cycles and reach multiple decision makers through-out the buyers' journey.
Digital Marketing
Digital marketing is in our DNA. Our agency is filled with a background of marketing leadership who understands how to drive high velocity results from scratch to screen.
Tech & Telecom
Our expertise breaks the mold in tech and telecom to position your brand ahead of the pack. We help fast-growth companies break down highly complex products and services to capture attention and convert.
Testimonials
Our Happy Clients
LATEST INSIGHT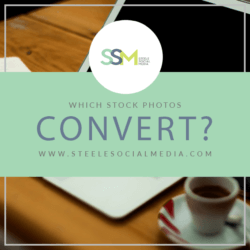 Browsing LinkedIn or clicking through marketing websites, our eyes are inundated with grinning professional models and cookie cutter desk props.  While marketing teams do their best to add imagery to break up content, leveraging stock photos is a sure method to make your audience's eyes glaze over.   Why?  Biologically, we're trained to ignore what[…]
Previous
Next
Get in touch
Request more information to power your team or business forward.